This fresh, tenacious and invigorating fragrance
DESCRIPTION
Signature Premium Black EDP is a male perfume fragrance ideal for your assertive and powerful personality. Make an impression wherever you go by wearing this lovely scent/perfume. This flowery aromatic scent that opens with notes of Grapefruit, Orange, and Sweet Pea, melts into the heart notes of Peach, Gardenia, and Freesia before ending with notes of Patchouli, White Musk, and Leather, is perfect for your everyday application. This Eau de Parfum/Perfume, which is expertly created, long lasts for hours after being applied. Made with the highest-quality ingredients, this luxurious fragrance/scent is a must-have and can be used on the skin directly on your recommended touch points like on Wrist, Behind Ears. Spray this floral aromatic scent 5 to 6 inches away from your body to stay fresh throughout the day.
ABOUT THE PRODUCT
Signature Black opens with notes of Grapefruit, Orange, Sweet Pea and melts into the floral heart notes of Peach, Gardenia, Freesia, and base notes of Patchouli, White musk and Leather making it the perfect floral aromatic fragrance for your everyday wear/application.
This perfume is for men and is perfect for your powerful personality. Turn heads wherever you go with this charming fragrance. 
Made with the finest quality ingredients, this luxurious perfume is long lasting and safe to use on the skin. 
Make your presence felt with this powerful fragrance that is expertly crafted to complement your strong personality! 
To stay fresh with this floral aromatic fragrance, keep it at a distance of 5-6 inches from your body and spray.
Long Lasting Fragrance
Perfect For Everyday Indulgence
Male perfume
₹325.00
Regular price
₹149.00
Sale price
Unit price
per
Save
Sold out
View full details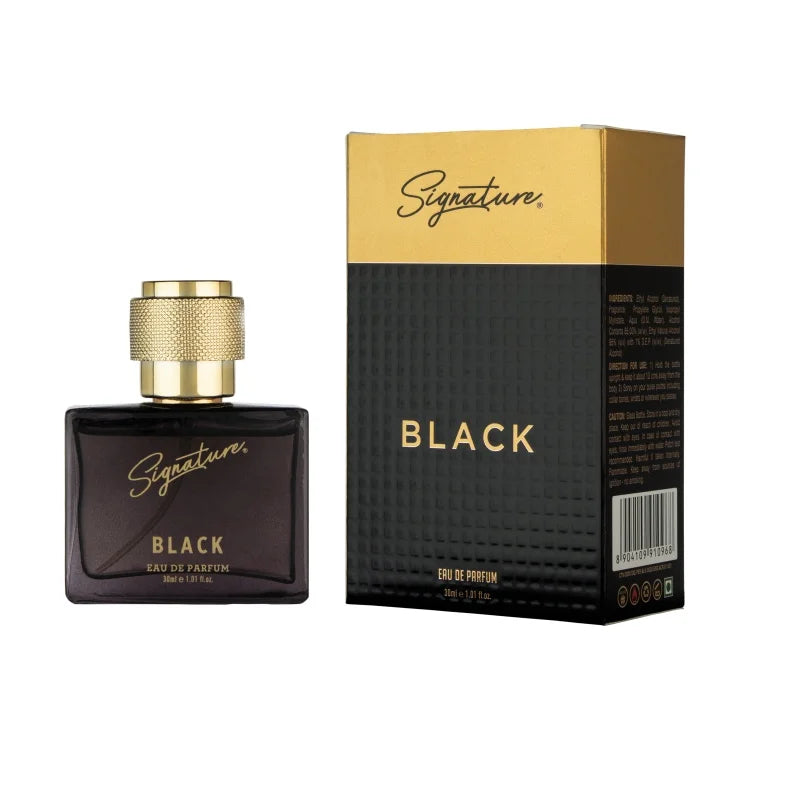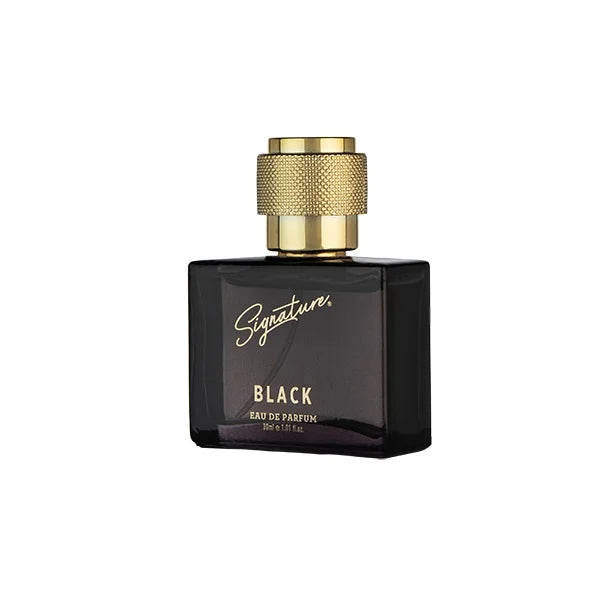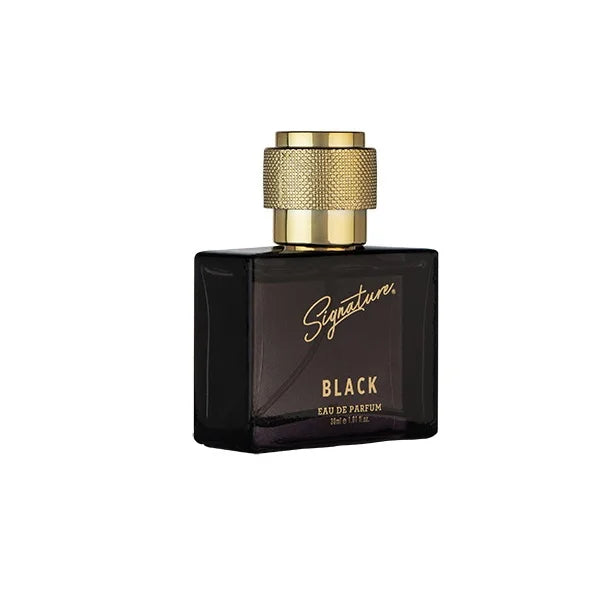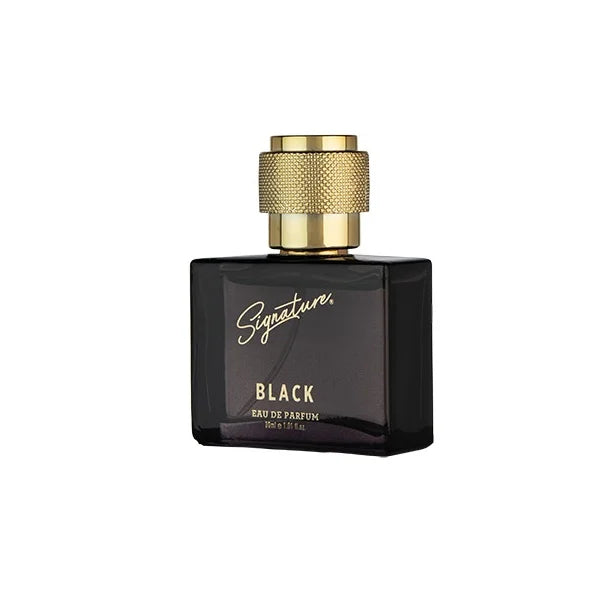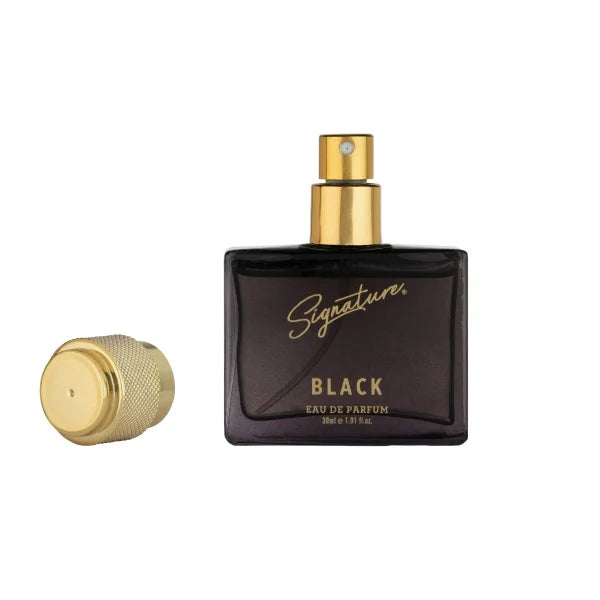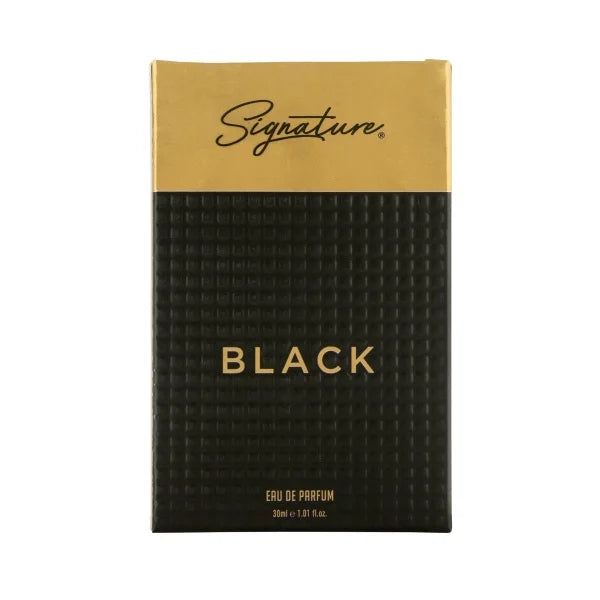 What our customers are saying
Signature TBH has excellent aroma. The fragrance also lasts for a long time. This deodorant is ideal for wearing at work, at daytime functions, and with casual outfits.
Anuj Kumar Saroj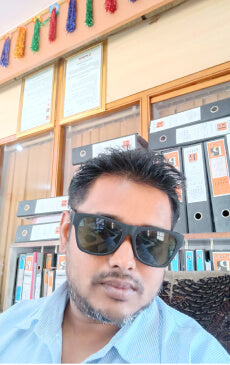 Superb Smell!!! The best part of Signature Yolo is that it instantly uplifts my mood. I'm totally in love with this perfume. Comes at a very affordable price. I'm definitely gonna buy it again!
Nirav Patva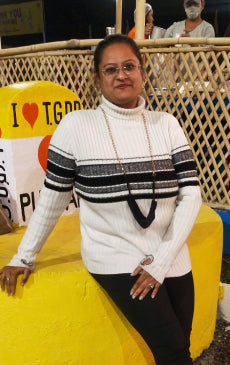 I was blown away by the scent of the Signature Amour perfume. I found it suitable for my skin. Its scent refreshes the mind and lasts for hours. Everyone around me praised the smell. Thank you, Signature, for enhancing my charm and persona.
Darshita Sanghrajka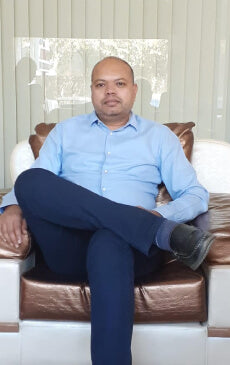 I am super impressed with Signature Cocktail. Classic & energetic, the fragrance is a pleasure to wear. This perfume keeps me feeling refreshed all day long.
Lalit Chauhan
Having tried almost every popular room freshener, Signature's product is the only one I would recommend to anyone as a pocket-friendly, great smelling and long-lasting alternative.
Vishal Bhogayta