Perfect for every-day wear
DESCRIPTION
 Crafted with love and designed by experts, the Signature Impression consists of five unisex fragrances that are set to leave a lasting impact. Made with the finest ingredients, these luxurious perfumes are long-lasting and irresistible. These delightful fragrances can be used as daily wear perfumes or be worn on special occasions.

Add a layer of confidence and be bold with Signature Black, a rich and powerful scent with the freshness of citrus. Charm the people around you, with Signature White, a floral and fruity fragrance that is suitable for everyday wear. Win hearts and cast a spell with Signature Red. Enchant with the fruity and floral scent of Signature Green. Turn heads and revel in the divine notes of Signature Blue.
Long Lasting Fragrance
Perfect For Everyday Indulgence
Unisex Perfume
₹756.00
Regular price
₹1,260.00
40% Off
Sale price
Unit price
per
Save
Sold out
View full details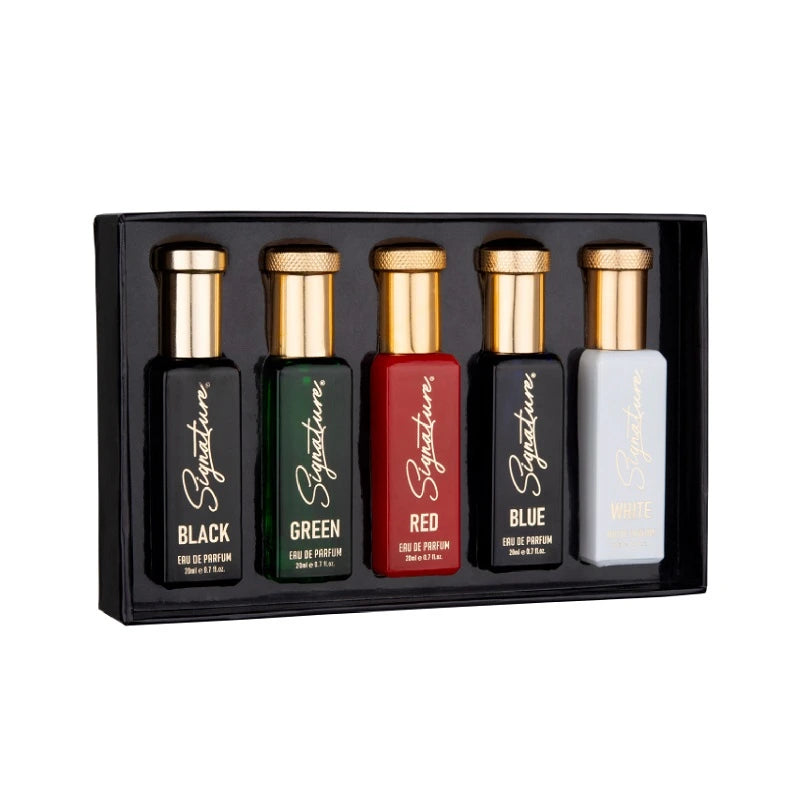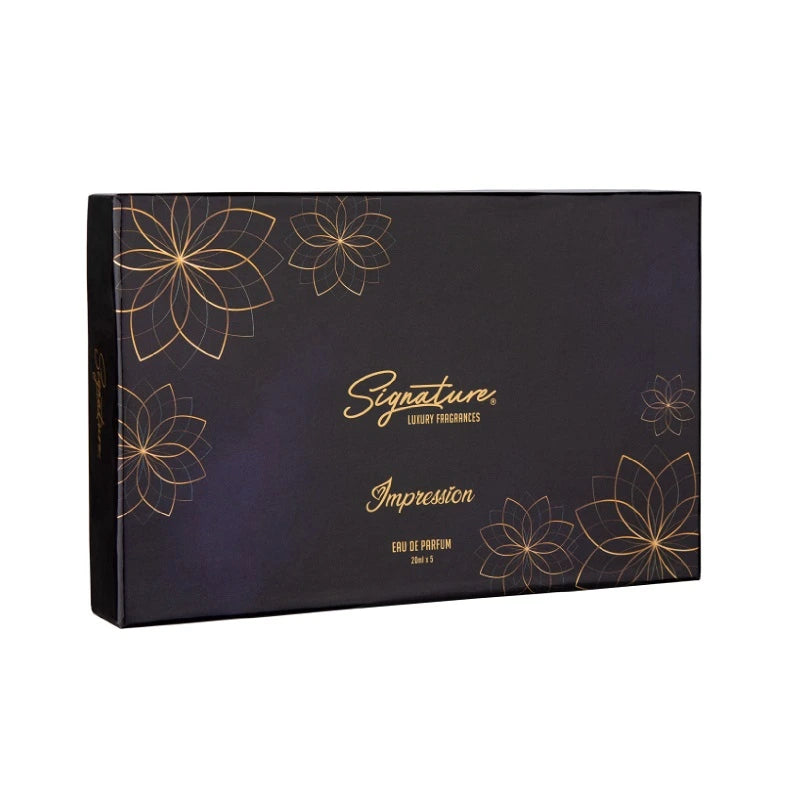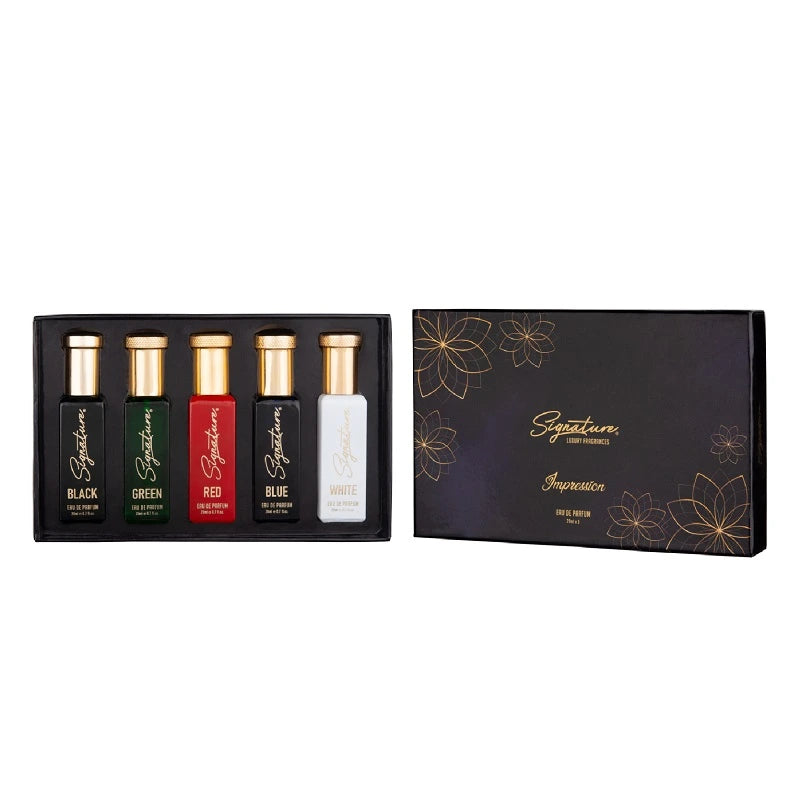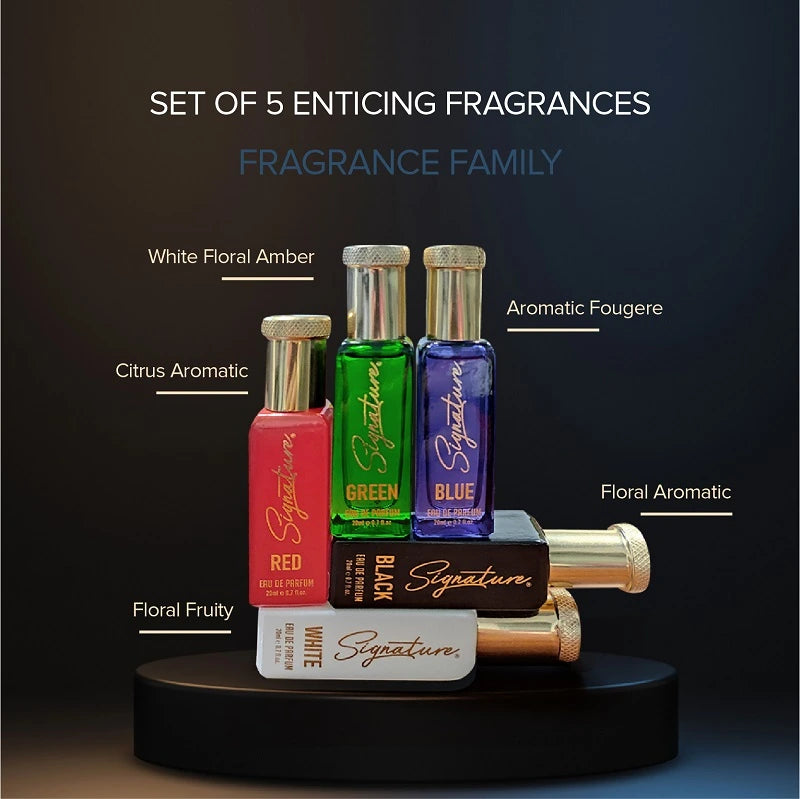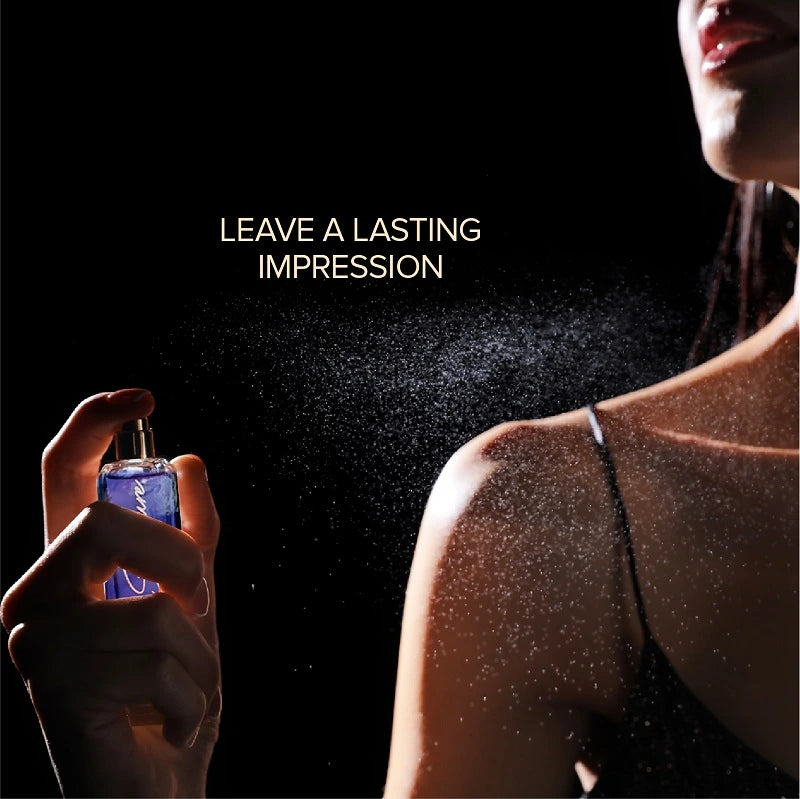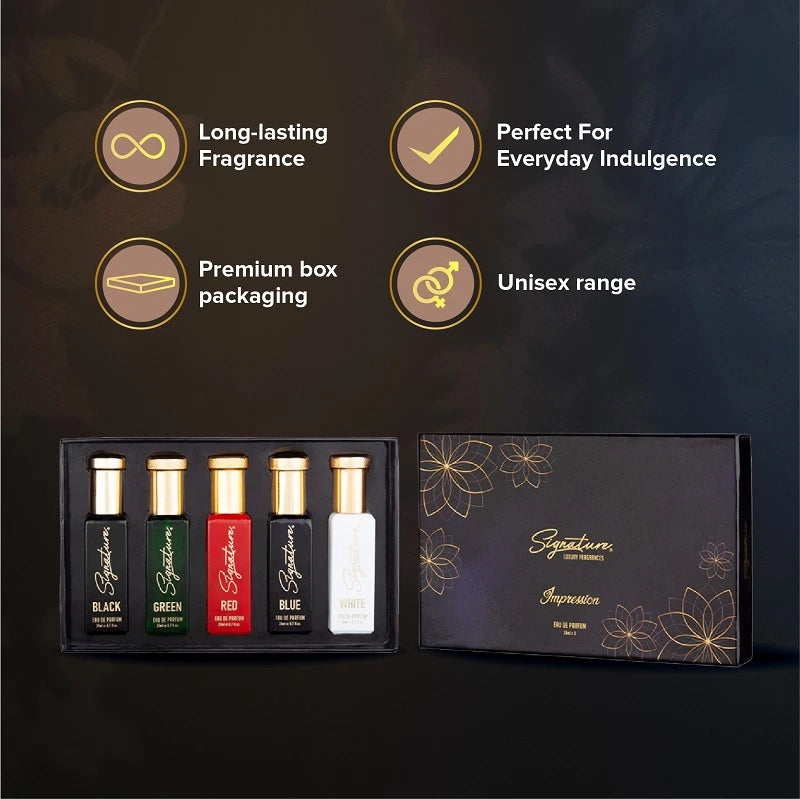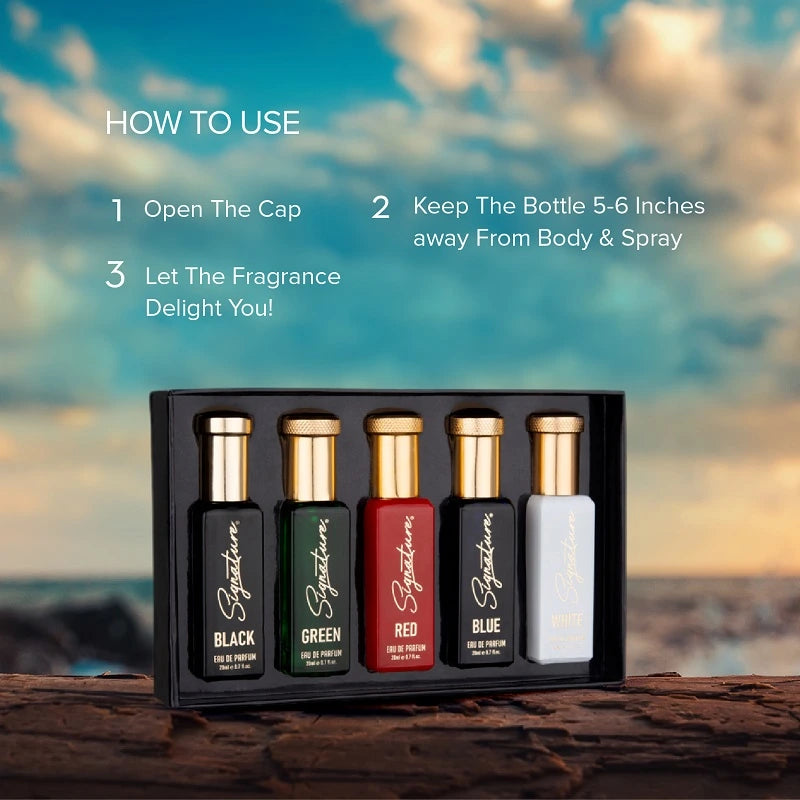 Impression Eau De Parfum Gift Pack - 20ml X 5 Nos
Packing of product should be improve
Packing of a product should be improve and product is very good
Impression Eau De Parfum Gift Pack - 20ml X 5 Nos
Impression Eau De Parfum Gift Pack - 20ml X 5 Nos
Impression Eau De Parfum Gift Pack - 20ml X 5 Nos
What our customers are saying
Signature TBH has excellent aroma. The fragrance also lasts for a long time. This deodorant is ideal for wearing at work, at daytime functions, and with casual outfits.
Anuj Kumar Saroj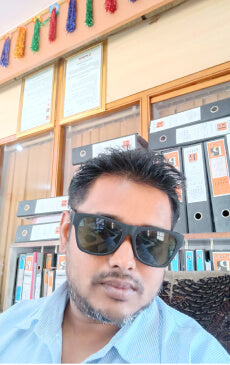 Superb Smell!!! The best part of Signature Yolo is that it instantly uplifts my mood. I'm totally in love with this perfume. Comes at a very affordable price. I'm definitely gonna buy it again!
Nirav Patva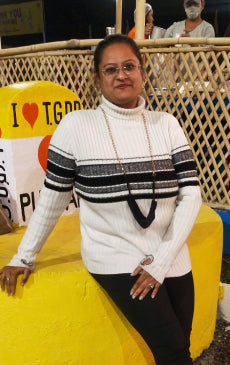 I was blown away by the scent of the Signature Amour perfume. I found it suitable for my skin. Its scent refreshes the mind and lasts for hours. Everyone around me praised the smell. Thank you, Signature, for enhancing my charm and persona.
Darshita Sanghrajka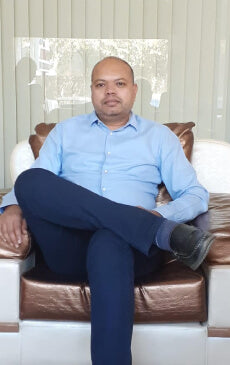 I am super impressed with Signature Cocktail. Classic & energetic, the fragrance is a pleasure to wear. This perfume keeps me feeling refreshed all day long.
Lalit Chauhan
Having tried almost every popular room freshener, Signature's product is the only one I would recommend to anyone as a pocket-friendly, great smelling and long-lasting alternative.
Vishal Bhogayta
Related Products
₹2,333.00

Regular price

₹2,745.00

15% Off

Sale price

Unit price

per

₹2,333.00

Regular price

₹2,745.00

15% Off

Sale price

Unit price

per

₹2,333.00

Regular price

₹2,745.00

15% Off

Sale price

Unit price

per